MEET THE MINDSET GUY
Ever lived parts of your life bored, misunderstood or just worried? Perhaps it's time to take a look at how you think & what's important to you. But how do you do it? People have inklings but often lack roadmaps. They have hunches but often lack evidence. They have gut feelings yet often lack the guts to confront what's bothering them. Many are oblivious about the way their minds function through dysfunction. Science currently knows more about the surface of Mars than about the complexities of the human brain! So how should you go & grow beyond your regrets & ruts?
This is where my passion for Mindset Makeovers comes in.
EX-CREATIVE. MAVERICK PSYCHOTHERAPIST.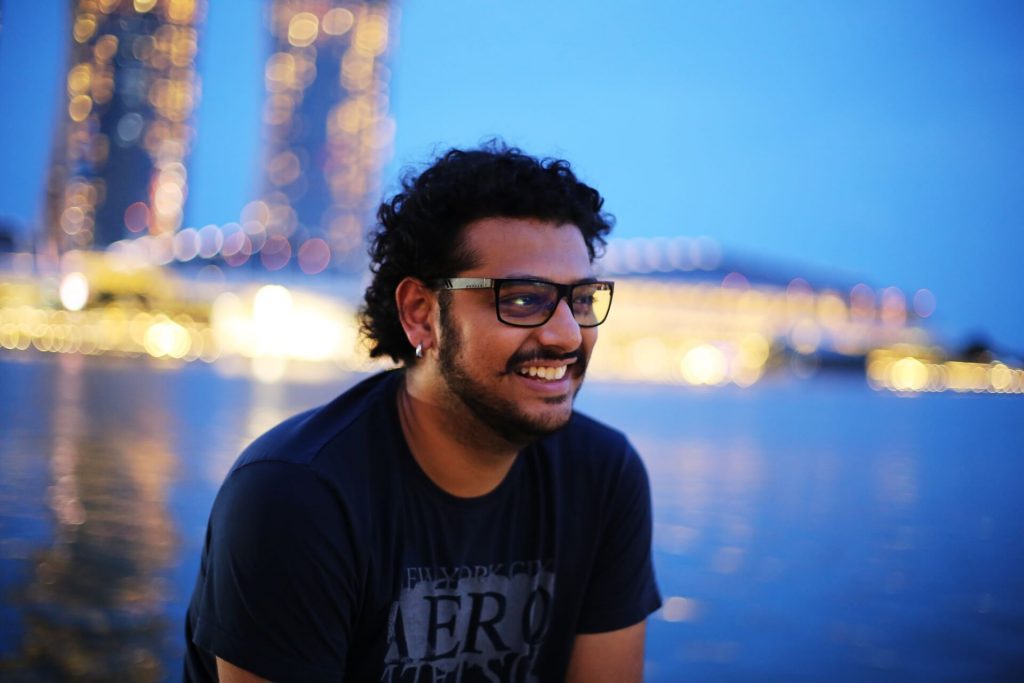 I'm a highly trained Relationship Counsellor, Youth Mentor & Mindset Coach. Prior to that, I was an Internationally Awarded Media Creative, Content & Branding Professional. My life took a U-turn when I decided to give all that up – to change what I do with my life. Having lost several friends to death over the years, my relationship with time changed. I decided that it was time to return to India from Singapore after 7 long years – to dive head first into the world of mentoring, training & counselling. This new career re-aligned perfectly with my ongoing passion for 'stories' & 'people'. Only this time, I was dealing with a different type of story. After 10 years of crafting brand stories for products & television programmes, I discovered that "The greatest story out there – is the story that we tell ourselves every day on how we'd like to live our life".
Why should you change? What's life really about then? Is there a greater plan? These common doubts often have uncommon solutions. There are books out there that ask you to write blank cheques to yourself to set the intent. Does that stuff even work?
A proponent of Counselling Methods based in science & approved by the World Health Organization, my approach to therapy is culture sensitive, logical, practical & evidence based. I've been extensively trained in Rogerian Counselling Methods, Transactional Analysis, Rational Emotive Behaviour Therapy, Psychodrama & Gestalt Techniques).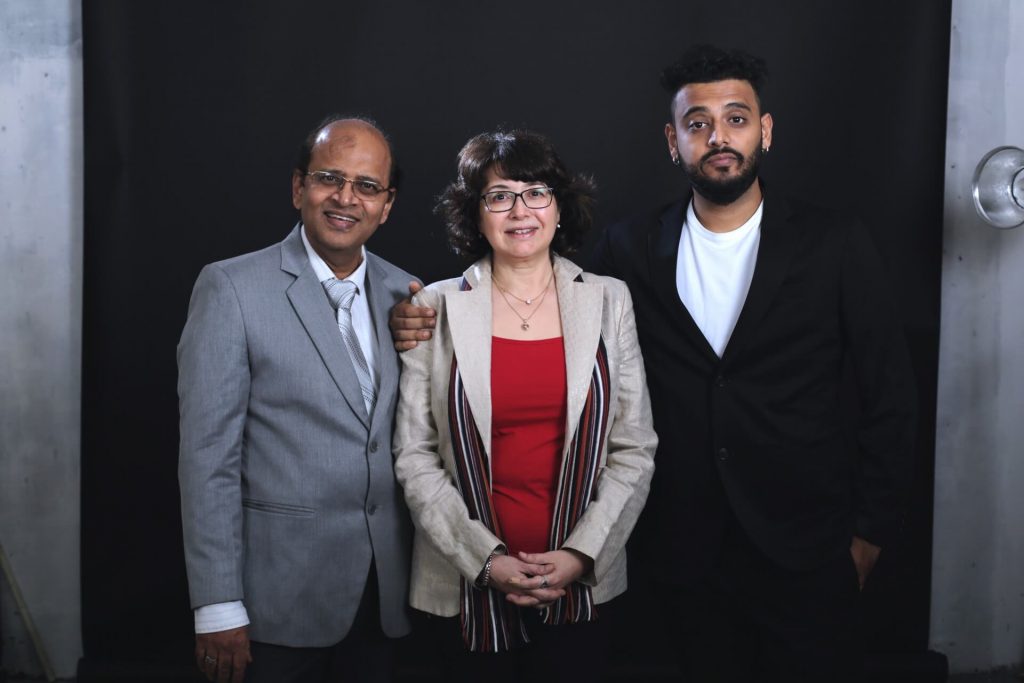 I currently lead Mindset & Human Technology Project & Workshop Developments at the Heart to Heart Counselling Centre, Mumbai (India's Oldest Counselling Centre). My dad – Dr. Rajan Bhonsle & my mom – Dr. Minnu Bhonsle started this centre in 1986. I also currently serve as the resident trainer in Transactional Analysis & Anger Management at the Centre.
PERENNIAL STUDENT. PASSIONATE TRAINER.
My training programmes run to packed houses. I've developed certain eclectic teaching methods that are enjoyed & praised for their brutal honesty, unconventional pacing & creativity. I like to keep things conversational, jargon free & filled with anecdotes from pop culture & my experiences.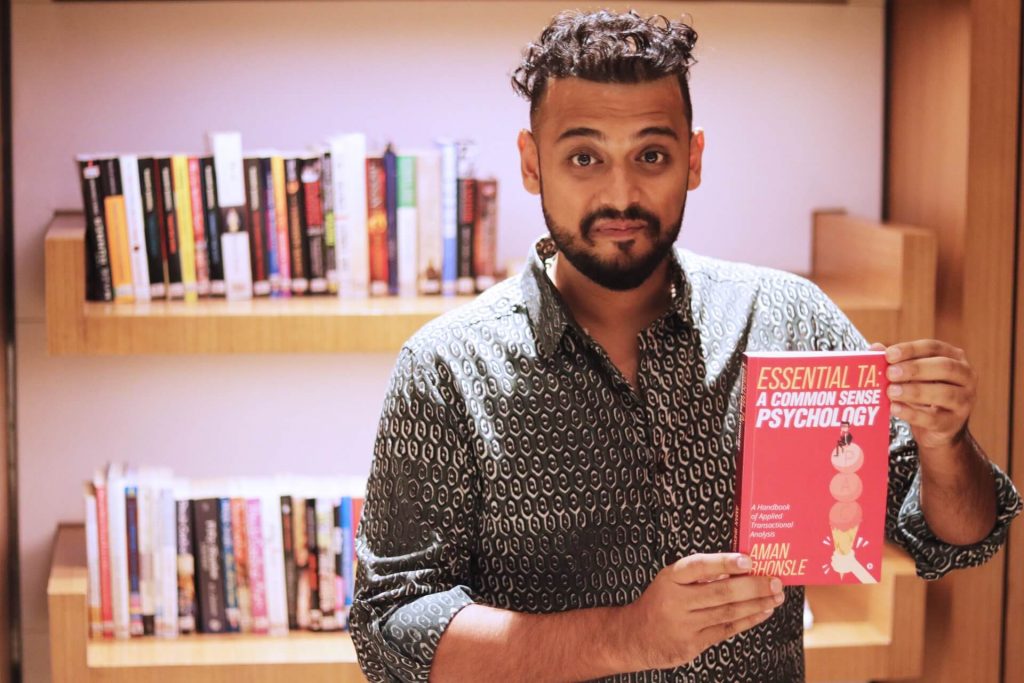 My book – Essential TA : A Common Sense Psychology has been well reviewed by several stalwarts of the psychiatry, media & corporate world. The book is being praised as the top all-inclusive training manual & textbook in Contemporary Transactional Analysis today. It takes a trans-industry & trans-cultural look at human behaviour & personality models with a special focus on mindset & behaviour hacking. A much needed skill that our schools & families don't always prepare us for!
FROM CHANGING BEDS TO CHANGING LIVES
Despite being born in Mumbai, I spent several of his growing years away from home in a boarding school in Pune. The boy's dormitory was a place of reluctant comfort for me as I often wondered why we were made to switch beds after every few months. I'd wonder about what it meant to feel 'settled' & not 'shuttled'. I was frequently alienated by my teachers as I'd often hear the sentence 'he's not like the other boys'. Indifferent to the game of cricket, terrible at maths & yet gifted with languages, I was often told that I'm not 'fitting in'.
Some teachers said that he spoke too fast. The others frowned at me for disregarding instructions. At a time when being 'different' meant being 'difficult', I grew up feeling lonely yet curious. My consulting practice today works to provide respite to several misunderstood & misjudged individuals who (like me) have spent their time looking for a safe 'emotional home' – in a world where we know too much & yet see so little.
THE IMAGINARY PIRATE SEARCHING FOR CURRY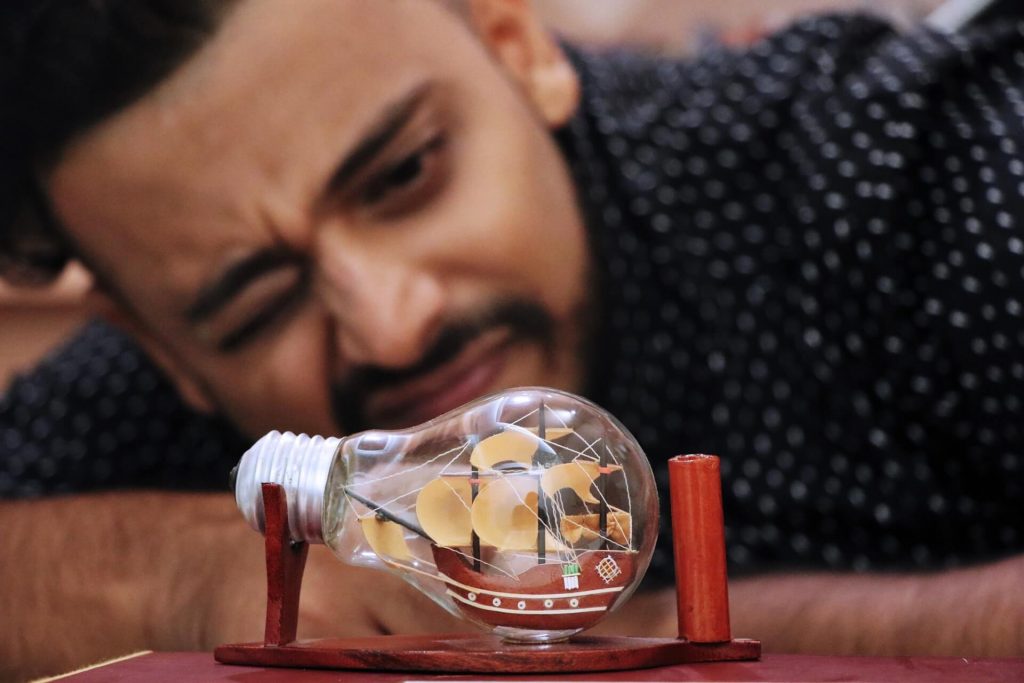 From writing school plays, skating down steep slopes & creating my own percussion instruments out of wood scraps, I spent most of my childhood – pottering around his school's art shed, collecting scrape & taking refuge in my head. I loved nothing more than scribbling in secret notebooks where I fervently wrote fan-fiction about time travel. I also spent so much of my childhood – reading horror novels & superhero comics. Feeling trapped yet hopeful had become a habit of mine.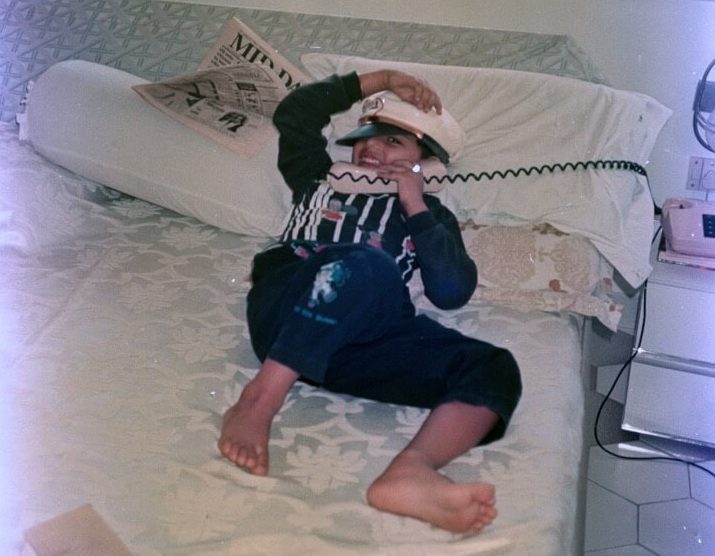 I'd often dream of becoming a pirate who would sail the seven seas in search of the world's best curry! The back-pages of my notebooks were filled with doodles of moustached gangsters. Sometimes I'd fall asleep in the school library to escape verbal & physical abuse by the school bullies. I did what I could. By escaping into a fantasy realm through Kung-Fu movies & cookery shows, I struggled through my academics due to ADHD until I finally found a way to tell stories through the medium of Film & Advertising where I would spend 10 years winning accolades for my work.
DIRTY LAUNDRY & THE LOVE OF VIDEO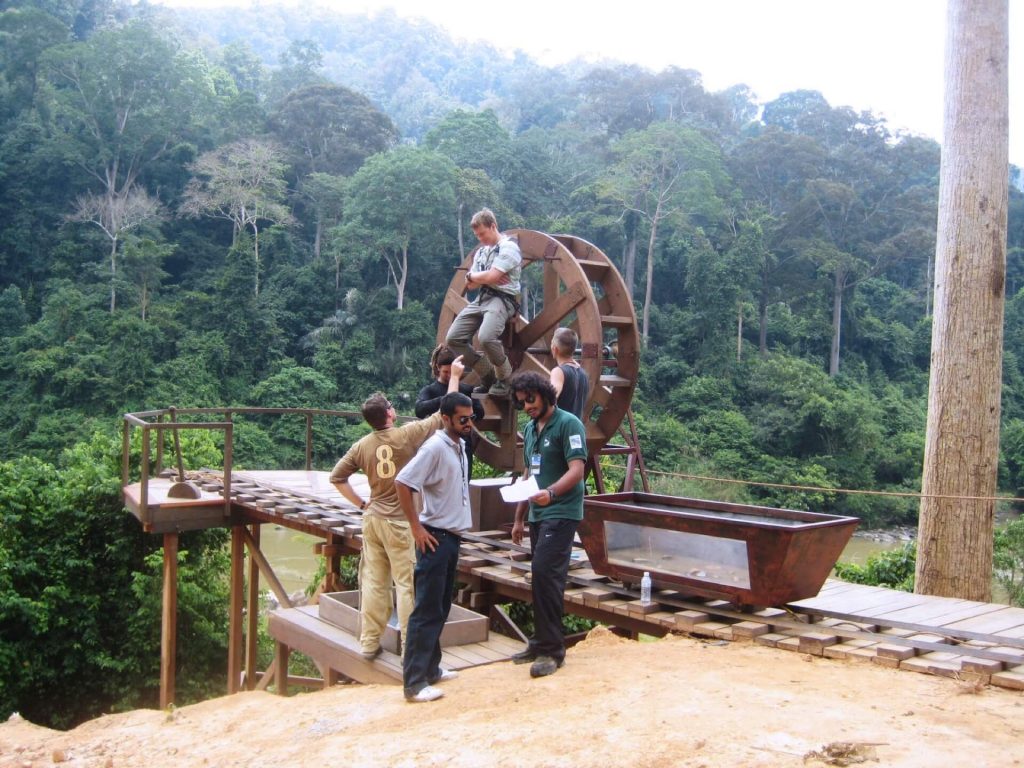 Having finished my MBA during the great global recession of 2009, there were few jobs out there. We were so nervous. My first job involved working 7 day weeks – with snakes, a camera crew & as an unofficial laundry assistant for an experimental reality show that was shot in the Taman Negara Rainforest in Malaysia. It was a strange time to be me.

My experiments with video had won me a 'best student film' trophy at my University but the real world was going to prove a tougher nut to crack. Back in Mumbai, I served the Creative teams at – UTV Television & Star TV Networks. I was subsequently hired to work in Singapore as I joined the core creative, communications & branding teams for Sony Pictures Television, Discovery Networks & Viacom Networks. This is where I could see some of my efforts come full circle. It felt good.

AUTHOR, TRAVELER & MURDERER OF CLICHES
I find great clarity through my ongoing writing work. I can't even speak about the few books that I am working on but I had to mention them here. Yes, I'm clearly being rather secretive about it!  I have been widely quoted for my views on relationships & workplace dynamics. I've also been associated with several prestigious brands like NDTV, CNBC, Mumbai Mirror, The Times of India, Hindustan Times, TedX, Men's Health, The Afternoon (ADC), The Free Press Journal, The Bombay Hospital Journal, Complete Wellbeing & Body & Beyond.
STRATEGIES THAT CLICK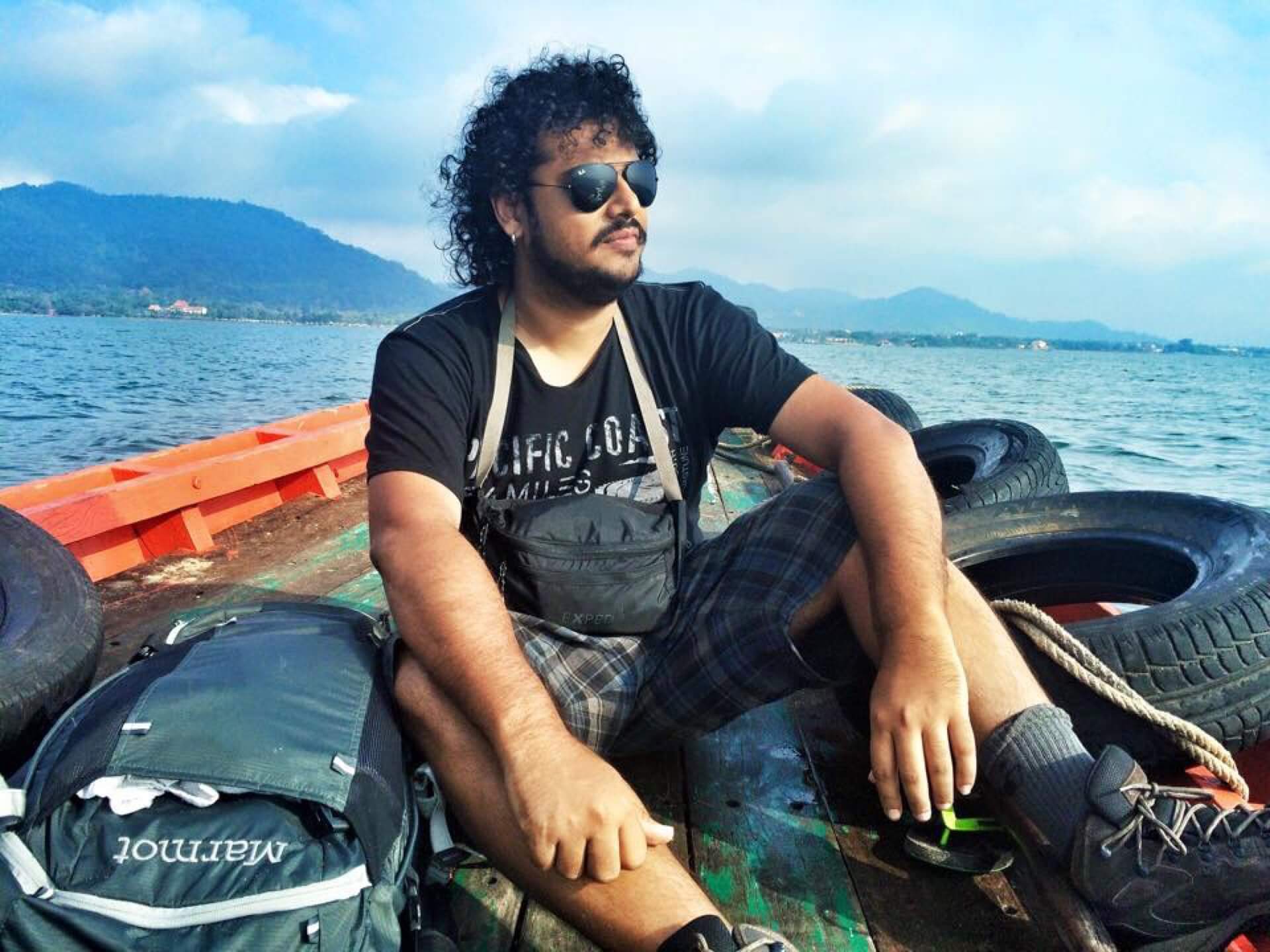 I am a vehement critic of the 'positive thinking' movement. I am keen to help my clients gain clarity & hope. I've crafted proven strategies to realistically help my clients learn more about themselves & the world we live in without resorting to clichés. My favourite cliché however is to tell people about 'how traveling has changed my life' as I've backpacked my way through dozens of countries in Asia & Europe over the past decade & I plan on continuing to do so in the decades to come.
When I'm not coaching, training, writing & counselling clients, I spend my free time dreaming about someday inventing my own hot sauce, creating a boardgame about angry ducks & even learning origami if he can help it!